Resources to guide you through your SKYRIZI On-Body Injector
Skyrizi Complete is here for you, with everything you need to know about the SKYRIZI On-Body Injector (OBI):
Watch a helpful, step-by-step OBI training video
Get useful tips to help with injections
Access resources to support injecting at home including an OBI training guide
Understand your treatment schedule and how it helps keep you on track
Looking for information on infusions instead?
Get to know the
SKYRIZI On-Body Injector
A few things to know about the OBI:
Your first injection will be 4 weeks after your third infusion
A healthcare provider should show you how to properly inject before you start injecting on your own
You will then inject every 8 weeks in the comfort of your own home, as prescribed by your doctor
It takes about 5 minutes to complete your injection after preparing your OBI to inject
Select the + circles below to explore the OBI's features on its front and back.
Select the + circles below to explore the OBI's features on its front and back.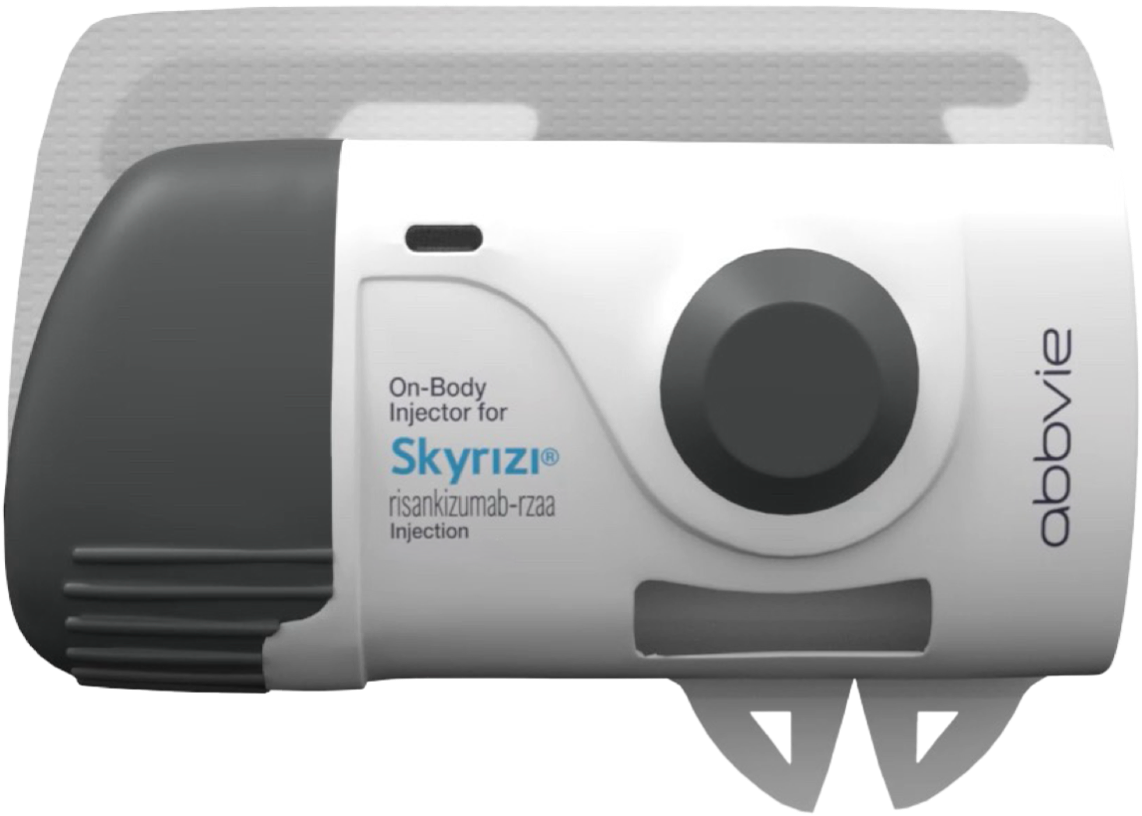 STATUS LIGHT
This light will flash blue when the OBI is activated. During the injection, it flashes green and stops flashing when completed.
GRAY DOOR
Behind this door is where the prefilled cartridge of SKYRIZI is loaded.
START BUTTON
Pressing this button starts your injection. Do not touch until ready to inject.
MEDICINE WINDOW
This shows how much SKYRIZI is in the prefilled cartridge.
Select the + circles below to explore the OBI's features on its front and back.
Watch, step-by-step, how to use the On-Body Injector
Watch the full video. Then choose a specific step from the menu above to watch any of the sections again.
When injecting at home, just remember the 5 P's
Understanding your treatment schedule
Treatment for moderate to severe Crohn's disease with SKYRIZI starts with 3 intravenous (IV) infusions: 1 every 4 weeks, as prescribed by your doctor. After your third infusion, you will begin using the On-Body Injector for as long as your doctor prescribes.

Your healthcare provider will let you know where you'll be receiving your infusions—either at their office, a hospital, or an infusion center.
Get resources to help you inject at home
Here are some useful resources to help you prepare for using the OBI, and to help you manage your treatment at home.
ON-BODY INJECTOR (OBI) PREP GUIDE
Get prepared and stay on track with your OBI treatments with this handy guide.
INJECTING AT HOME STEP BY STEP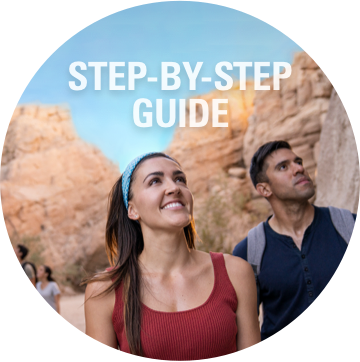 INJECTING AT HOME STEP BY STEP
Your healthcare professional should be the first to show you how to properly use the OBI. Once you're ready to inject at home, this guide takes you through each step. Use it in addition to the Instructions for Use included in the OBI package.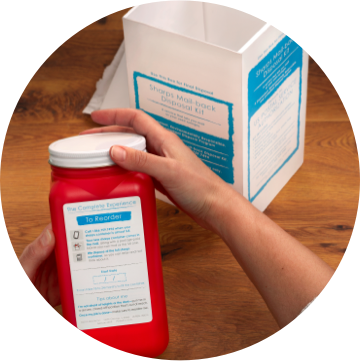 SHARPS CONTAINER AND MAIL-BACK DISPOSAL KIT
You can dispose of your SKYRIZI OBIs safely with this Sharps Container and Mail-back Disposal Kit.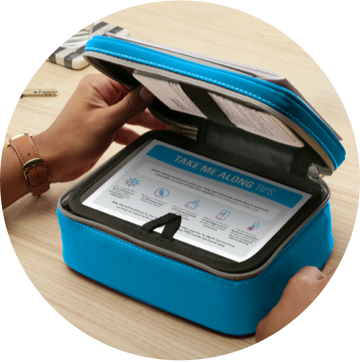 The SKYRIZI Insulated Travel Case helps keep your medicine cool for up to 8 hours when you're on the go.
DISCOVER YOUR PERSONALIZED RESOURCE CENTER
With Skyrizi Complete, you can request and view your resources all in one place. Just sign in to access your personalized Resource Center.
Haven't started up with Skyrizi Complete yet?
Sign up now ▸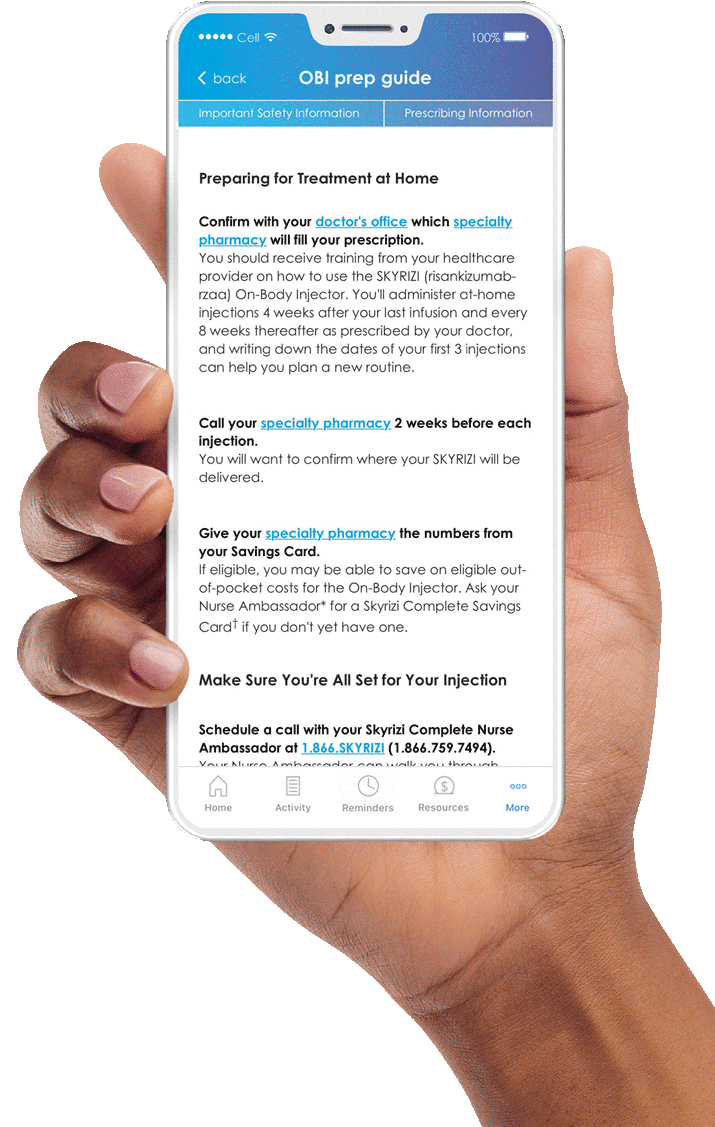 Get the injection support you need with the Skyrizi Complete App
The App is designed to help you manage your treatment from home—all from the palm of your hand.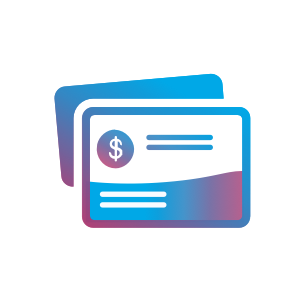 Access Your Skyrizi Complete Savings Card

Get useful tips and injection training support

Set reminders and log your treatments to stay on schedule

Track your symptoms to share with your doctor
Search for "Skyrizi Complete" at the App Store® or Google Play™.
Your Skyrizi Complete Nurse Ambassador* can help you start and stay on track with using your OBI. They can: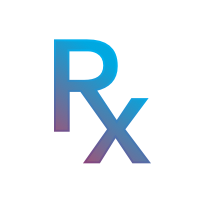 Help with understanding your role in coordinating your SKYRIZI prescription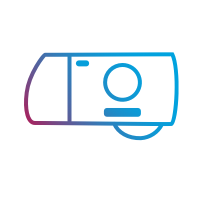 Offer injection training either in person or virtually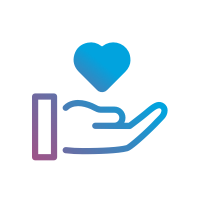 Connect you with resources to help you manage injecting
*Nurse Ambassadors are provided by AbbVie and do not work under the direction of your health care professional (HCP) or give medical advice. They are trained to direct patients to their HCP for treatment-related advice, including further referrals.