SKYRIZI can treat adults with active psoriatic arthritis (PsA)
PsA affects about 30% of people with psoriasis. PsA is characterized by inflammation in the joints, fingers, and toes that causes joint pain, stiffness, and swelling. In clinical trials with SKYRIZI, a majority of people saw a significant improvement in their signs and symptoms. SKYRIZI can help you get back to doing more daily activities.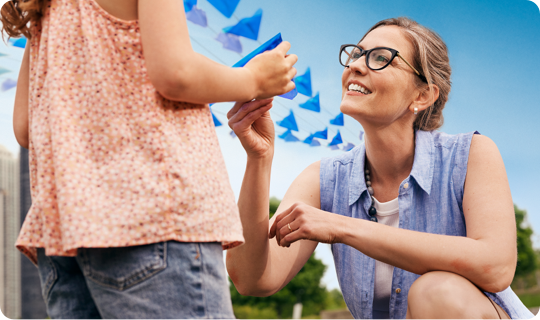 90% CLEARER SKIN
& SIGNIFICANTLY LESS
JOINT PAIN, STIFFNESS, &
SWELLING ARE ACHIEVABLE.
With 4 doses a year after 2 starter doses.
The signs that point to PsA
When it comes to understanding PsA, we're here for you! Find out more about what it is and what it isn't––from symptoms and diagnosis to treatment.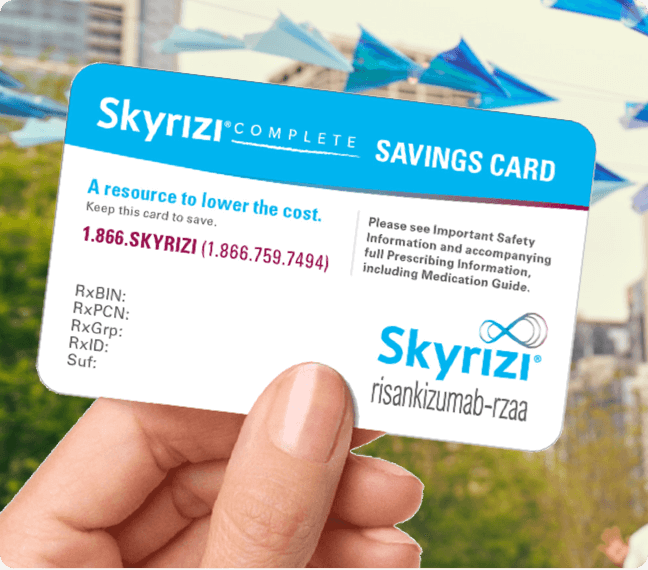 With Skyrizi Complete, you can get the help
and resources you need for your prescribed treatment plan.
We're here for you. Skyrizi Complete offers support, answers to your treatment and insurance questions, and a dedicated Nurse Ambassador* to help you begin and stay on track with your prescribed psoriatic arthritis treatment plan.
*Nurse Ambassadors are provided by AbbVie and do not work under the direction of your health care professional (HCP) or give medical advice. They are trained to direct patients to their HCP for treatment-related advice, including further referrals.