SKYRIZI can treat adults with active psoriatic arthritis (PsA)
PsA affects about 30% of people with psoriasis. PsA is characterized by inflammation in the joints, fingers, and toes that causes joint pain, stiffness, and swelling. In clinical trials with SKYRIZI, a majority of people saw a significant improvement in their signs and symptoms. SKYRIZI can help you get back to doing more daily activities.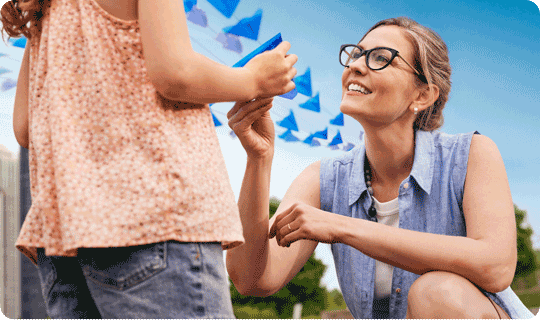 90% CLEARER SKIN
& SIGNIFICANTLY LESS
JOINT PAIN, STIFFNESS, &
SWELLING ARE ACHIEVABLE.
WITH 4 DOSES A YEAR AFTER 2 STARTER DOSES.