Resources to guide you through your Crohn's disease infusions
You don't have to do it on your own. A Skyrizi Complete Nurse Ambassador* can provide 1-to-1 support to help you:
Get answers to questions about your condition and help understanding insurance coverage
Navigate the infusion process
Stay on track with your prescribed treatment plan
Are you done with your infusions and ready to start using the SKYRIZI On-Body Injector (OBI)? 
*Nurse Ambassadors are provided by AbbVie and do not work under the direction of your health care professional (HCP) or give medical advice. They are trained to direct patients to their HCP for treatment-related advice, including further referrals.
Understanding your Crohn's disease treatment schedule
Treatment for moderate to severe Crohn's disease with SKYRIZI starts with 3 intravenous (IV) infusions: 1 every 4 weeks, as prescribed by your doctor. After your third infusion, you will begin using the OBI for as long as your doctor prescribes.

Your healthcare provider will let you know where you'll be receiving your infusions—either at their office, a hospital, or an infusion center. 
Get resources to guide you through the infusion process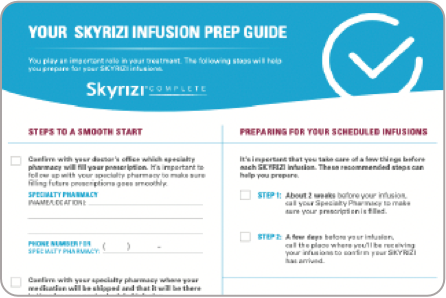 PREPARE FOR YOUR INFUSIONS
From phone numbers to have handy to what to bring to your infusion appointments, this guide can help keep it all straight for a smoother start.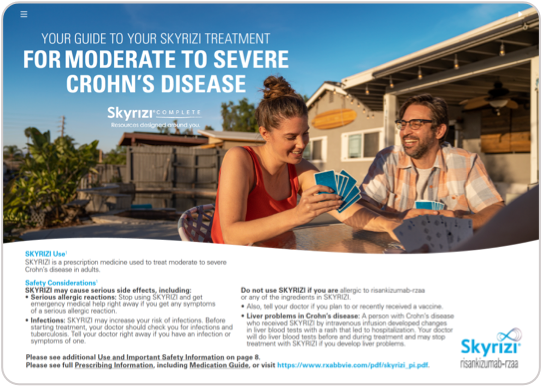 YOUR GUIDE TO THE INFUSION PROCESS
This detailed guide explains the infusion process from start to finish and gives a sneak peek at the On-Body Injector (OBI).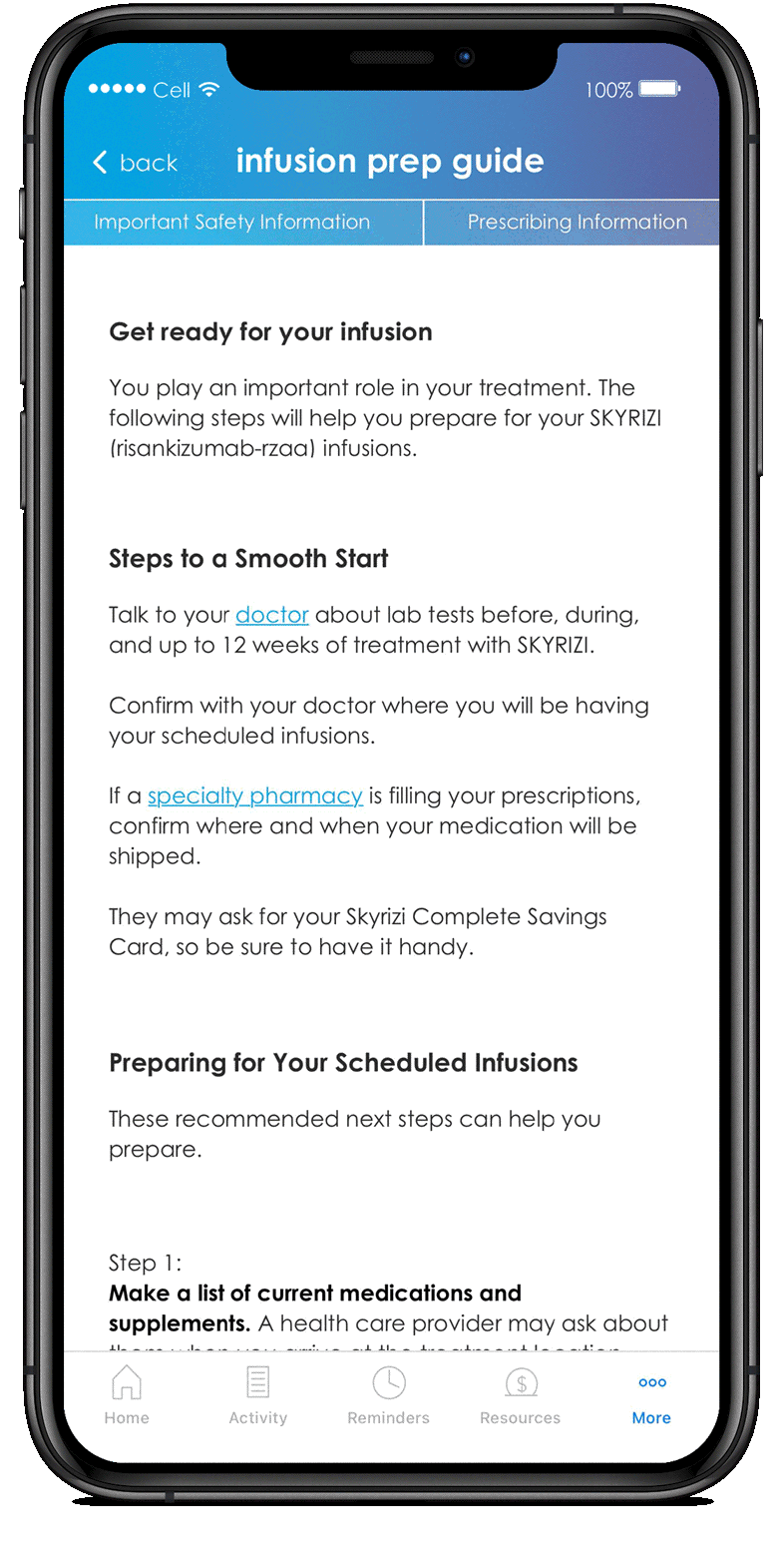 Get Crohn's disease infusion support in the palm of your hand
The Skyrizi Complete App offers quick access to a range of resources to help you manage your infusions—all in one place.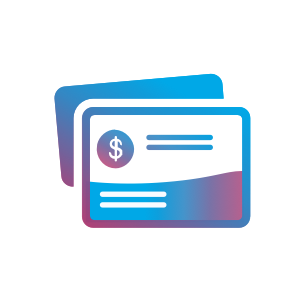 Access Your Skyrizi Complete Savings Card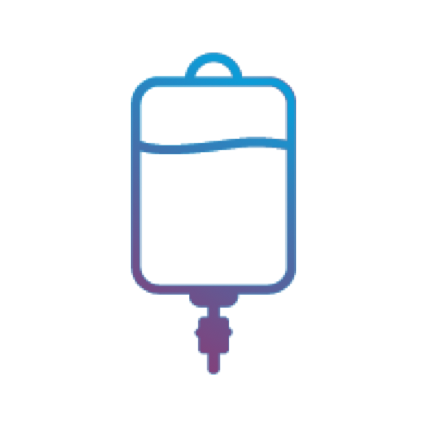 Get useful tips to help you prepare for infusions

Set reminders and log your treatments to stay on schedule

Access resources at every step of your treatment
Search for "Skyrizi Complete" at the App Store® or Google Play™. 
Your Skyrizi Complete Nurse Ambassador is here to support you throughout the infusion process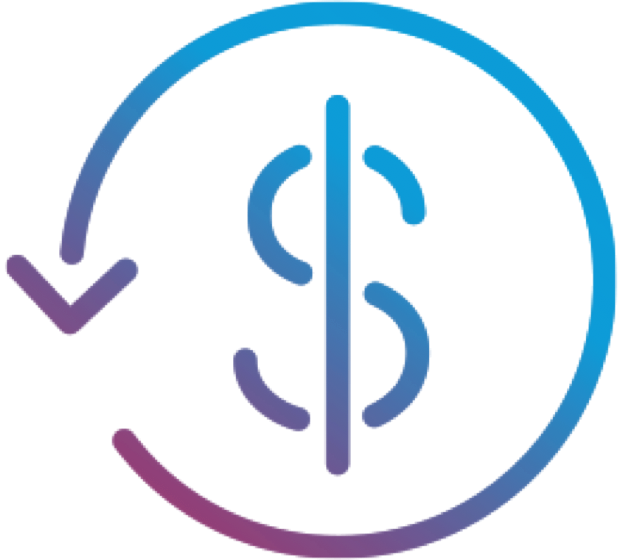 Help with finding savings and navigating insurance changes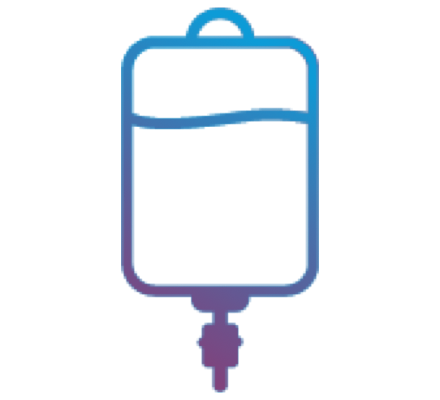 Tips for how to prepare for your infusion appointments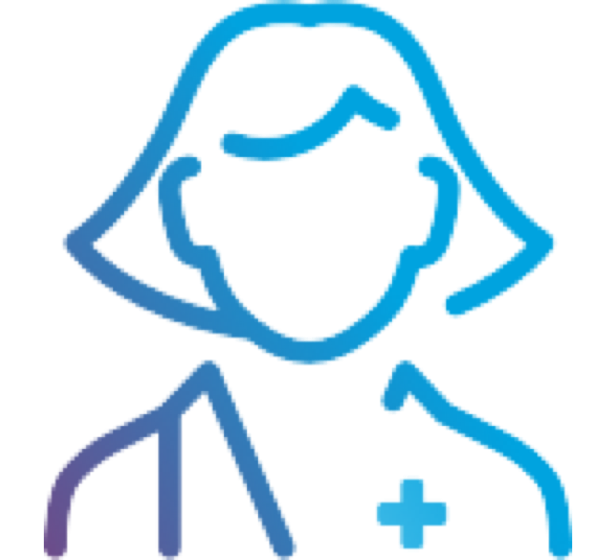 Answers to questions about your condition and the infusion process
You may also be interested in: