RESOURCES TO STAY ON TRACK
Useful tools for Crohn's
disease treatment
Skyrizi Complete has the resources you need before, during and after you start treatment. We can help you:
Get answers to insurance and savings questions
Understand the infusion process
Learn how to inject at home
Use the Skyrizi Complete App to stay on track
Resources to support you through your prescribed treatment schedule

Resources to support you through your prescribed treatment schedule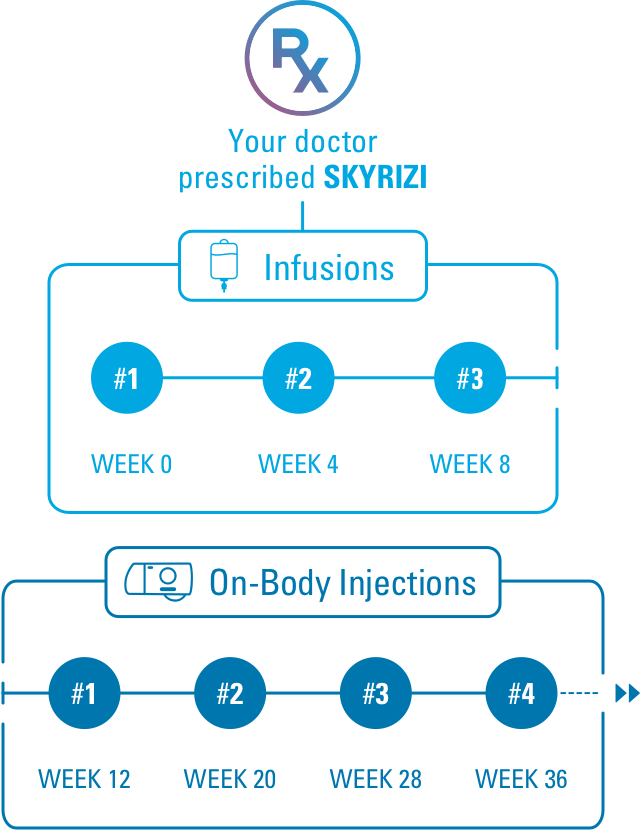 Stay tuned for the Crohn's disease version of the Skyrizi Complete App that will provide you a convenient way to access and request helpful resources for every step of your treatment.
Available for every type of device, the App lets you:
Get useful tips and training to help you prepare for your infusions and injections
Log your treatments and keep track of your symptoms to share with your doctor
Set reminders so you never miss a treatment
Access a full range of support and resources at every step
Search for "Skyrizi Complete"
at the App Store® or Google Play™.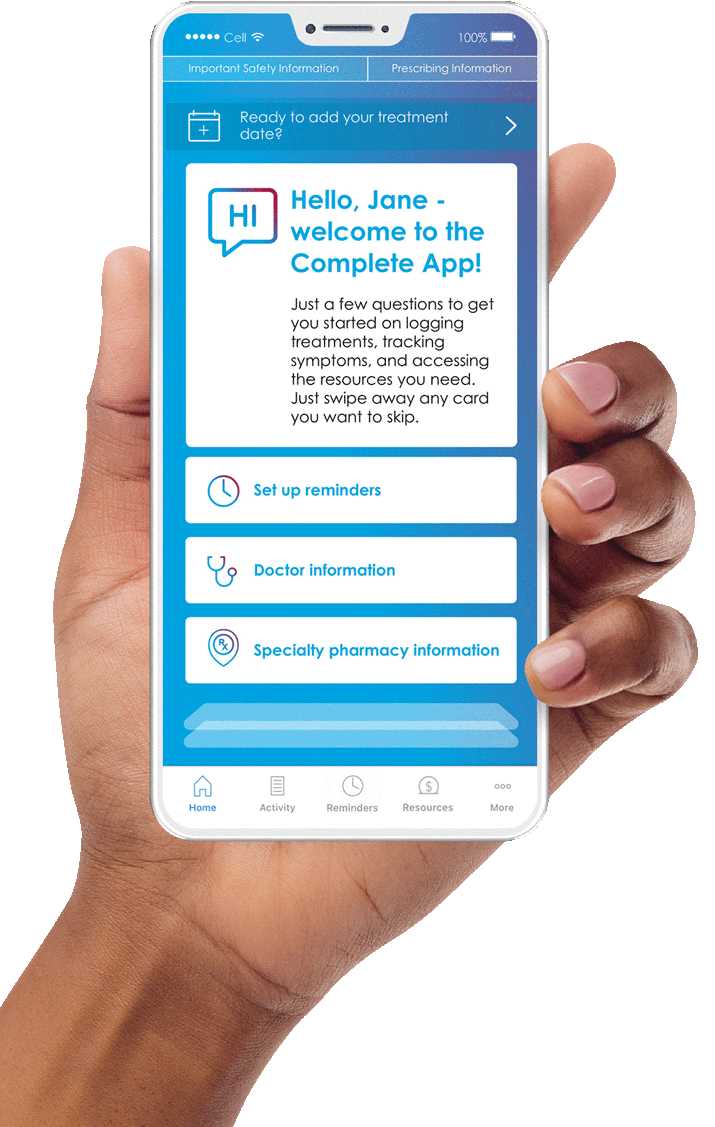 Skyrizi Complete Savings Card Terms & Conditions
Eligibility: Available to patients with commercial insurance coverage for SKYRIZI® (risankizumab-rzaa) who meet eligibility criteria. This co-pay assistance program is not available to patients receiving prescription reimbursement under any federal, state, or government-funded insurance programs (for example, Medicare [including Part D], Medicare Advantage, Medigap, Medicaid, TRICARE, Department of Defense, or Veterans Affairs programs) or where prohibited by law. Offer subject to change or termination without notice. Restrictions, including monthly maximums, may apply. This is not health insurance. For full Terms and Conditions, visit SKYRIZICDSavingsCard.com or call 1.866.SKYRIZI for additional information. To learn about AbbVie's privacy practices and your privacy choices, visit https://privacy.abbvie


Banking services provided by FLCBank, Member FDIC. The Skyrizi Complete Savings Mastercard is issued by FLCBank pursuant to a license Mastercard Inc. and may be used everywhere Mastercard cards are accepted.